Australia has this family of giant extinct birds none as Dromornithids. Which are supposed to be nested within Anseriformes (ducks geese and swans).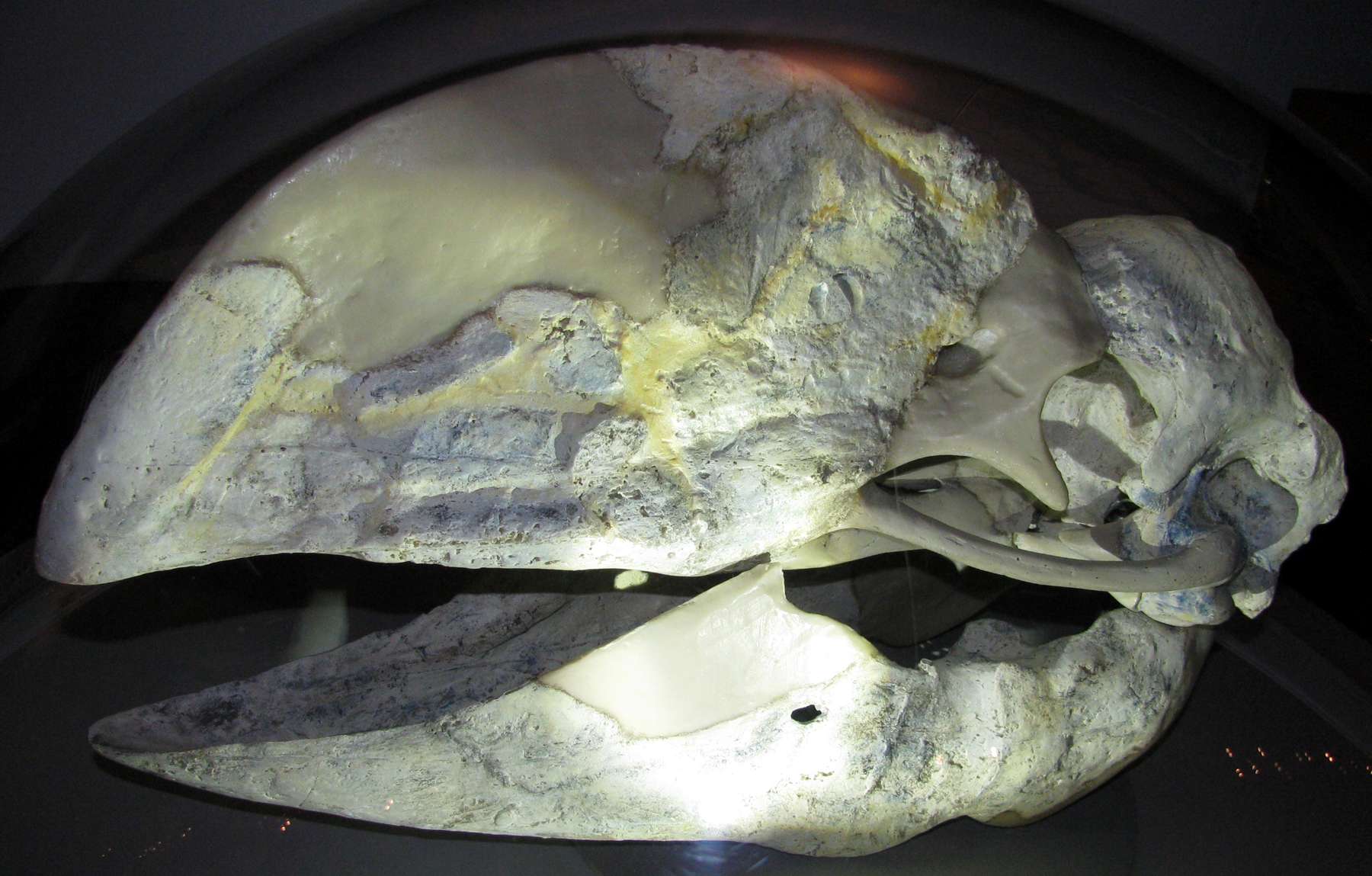 That massive skull doesn't exactly look like it belongs to a herbivore though. It's thought that at least Dromornis and Bullockornis were carnivorous predator/scavengers.
But they don't exactly have a hooked tip bill that we see in other predatory birds.
But geese have cartilaginous pseudo teeth



So perhaps Dromornithids had these as well, which would have been really really awesome. And scary as hell.



nevermind their hooflike toes, their generally bulky bodies and their wide field of vision with a central blind spot which points to a more herbivorous lifestyle and might just have been a sexual selection characteristic but I want my giant toothy demon ducks of doom shut up